Welcome To My Online Home Business Opportunities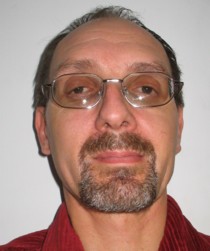 Hi.. Mike Here
UK Mobile:07717584765
Congratulations on making Your decision to view my Work from Home or home business website.
Do you need extra cash? Then you have come to the right place.
Affiliate Marketing is the best way to earn from the internet.This site has been online since 2002 and in that time it has grown and evolved to keep up with current trends,this is now my responsive design . I have generated many thousands of dollars in commissions for myself and others in my time online using the programmes I am recommending on my site today.
Group 2, An small initial or Zero cost to join a networking or MLM Business and often a monthly fee to stay involved and residual commission earned every month from people that you encourage to join the programme by buying of the product or service. ie Lottospring

Choose from any of my long term earning programmes shown below .
which you can start immediately ,get your own website (often for free)

Start promoting them using my help and begin earning internet money.

Click on pictures and text links to be directed to the Business Opportunity Presentation Site. You will be joining in my team so that I can help and advise you how to optimise your earning potential within these programmes.
If you need help or assistance please use the form at the bottom of the page, or email me Contact Me
or if you prefer using Skype find me under homebusinesszone and add me to your contacts.

These are my long term earning programmes Please visit my Blog for my current ventures
Group 2 - Lottery Businesses
LottoSpring2.0 (Now in Pre-Launch)
Here is my Sponsor explaining how this works, using his Sponsor's information at the start of Lottospring in 2016
And now his LottoSpring Winnings after the first draw
Win something on Euromillions Lottery,every week,Guaranteed,I've won over 300 Euros
The world's most winnable social lotto syndicate game.
Use people power to beat the odds.
Get more prizes and play for free!. with only 3 playing friends.
Millions in Jackpot prizes in its four week subscription cycle.
With LottoSpring's unique MultiWin bonuses, you can win when a player you personally referred wins!.
Earn Blitz Points that automatically convert to Blitz bonuses!.
Giveaway syndicate shares and professional sharing tools with our ProSpring & VIP subscriptions.
3 levels of subscription lottospring, 33 Euros/mth , Prospring ,66 Euros/mth or VIP 99 Euros/mth.
Deposit and access winnings using many pay platforms.
Find out more by downloading the informative official pdf below
Once Joined use this site to grow your income team www.powerlotto.co.uk/freemoneyplus
Not currently available in USA
Once you have registered for free then share your link
View the Launch Webinar to find out more exciting ways that you can make money with this Lotto Syndicate business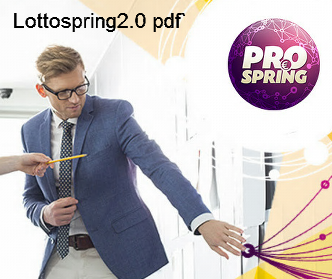 My Top Rated Products